Individuals (aged 21 and over) can sample our various alcohol products during occasional tastings at the market or during festivals and special events at the farm.  Check the homepage of our website or call to confirm.
Saturday Wine and Hard Cider Samplings – 10 am to 2 pm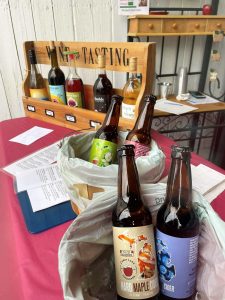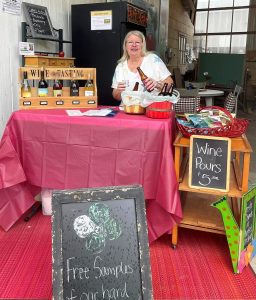 Interested in buying our wines and hard ciders, but hesitate because you don't know what they taste like?  Join us most Saturdays at the market for hard cider and wine tasting.  Each week we will choose several wines and hard ciders for you to sample.
Come talk with our knowledgeable staff.  We can help you find a flavor that is perfect for you and answer your questions about our alcohol processing.
We will also offer wine pours and bottled hard ciders as well as several seating areas to sit and enjoy them!  By the way, you can always purchase a bottle of hard cider to consume on-site during our business hours.