While shopping at the market, here are some things you may want to do.
Play in the Children's Play Area
We have swings, slides, sandbox to entertain the younger ones.
Hang out in the 'Onion Barn'
We have vintage tables and chairs in place for customers to relax, enjoy slushies or hard ciders and baked goods, visit with friends and family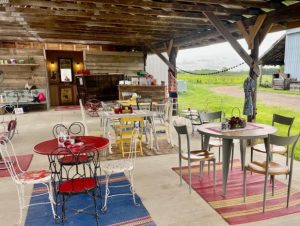 Take a Family Photo
Take a family photo by our seasonally decorated antique fire truck or log bench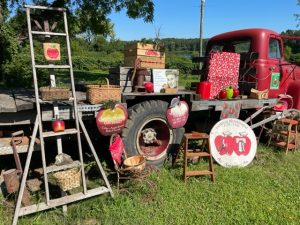 Enjoy a Slushie or one of our Baked Goods or Sip on a Hard Cider
We have several flavors of slushies, donuts on weekends, other bakery treats.  We make 8 different hard ciders onsite and have them bottled, chilled, and ready to drink.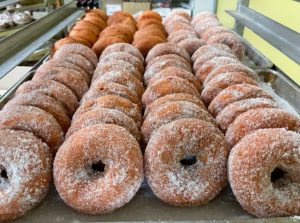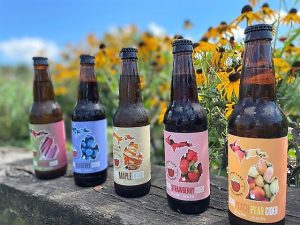 Visit our Seasonal Apple Displays
We have several vintage apple displays on the market where you can see how the apple industry and use of apples has evolved over the years.  The items are from our family collection, some were used on the early days of the farm.