Come Visit Our "Garden of Eden"
The apples have not fallen far from the tree since 1961, when founders Dayton and Allene Hubbard began their family farm on a hillside near Corey Lake.  Today, we are still that same family – that continues the legacy by nurturing everything we touch and offering beloved customers a memorable experience.
Corey Lake Orchards is your marketplace for locally grown and locally made.  We have become a tradition for those desiring the freshest seasonal fruits and vegetables and a variety of local products.  From late Spring through Fall, we offer the best of what Michigan has to offer – all in the middle of beautiful natural surroundings.
Hours of Operation
| | |
| --- | --- |
| Monday | Closed |
| Tuesday | 9 am to 6 pm |
| Wednesday | Closed |
| Thursday | 9 am to 6 pm |
| Friday | 9 am to 6 pm |
| Saturday | 9 am to 6 pm |
| Sunday | 9 am to 4 pm |
Updates
Fall Hours (New) 
Open 9 am to 6 pm — Tuesdays, Thursdays, Fridays, Saturdays
Open 9 am to 4 pm — Sundays
Closed — Mondays and Wednesdays
U-Pick Apples: Orchard is open each day the market is open.  Apples currently available are: Cortland, Crimson Gala, Empire, Early Fuji, Golden Supreme, Jonamac (few left), Jonathan, McIntosh (few left), Mollie's Delicious, Mutsu (few left), Northern Spy, Red Delicious, Spartan, Snow Sweet, Yellow Delicious, and Winter Banana.  Check in at market at least an hour before market closes; must be done and checked out 30 minutes minutes before market closes.  No reservations needed.  Must pick at least one peck.  Check back here for updates.  See webpage for general apple u-pick information.
Apples on the Market:  Cortland, Gala, Honeycrisp, Jonagold, JonaMac, Jonathan, McIntosh, Northern Spy, NuRed, Yellow Delicious, and Wolf River.  Check our apple estimate 9-29-23 for our best guess as to when specific varieties will be ready.  This chart will change throughout the season.  Check the list above to see whether the variety is available for sale.
Grapes: Concord and Niagara vineyards are now open for u-pick.  Click here for the link to the reservation system; more dates may be added as we see how long the season will last.  Check back here for updates.  See the Grape U-Pick page for pricing, vineyard hours and days open, and more information.
For Sale on the Market: Apples, cider, tomatoes, grapes, fall and speciality squashes, fall ornamentals, assorted peppers, onions, vegetables, u-pick herbs, Bankson's lettuces and seasonal vegetables, frozen pies, pizza and breakfast strombolis, assorted baked goods and donuts (Sat. and Sun. only), maple syrup, honey, jams and jellies, milk, grocery items, wine, hard ciders, and brandies.
THREE RIVERS WEATHER
Subscribe to our Newsletter
From our rich soils, we farm over 150 acres of orchards, vineyards, and fields. Whether we pick or u-pick, our legacy fruits and vegetables have become a tradition for local and regional customers for generations. We offer a wide variety of seasonal produce that is farm fresh and locally grown.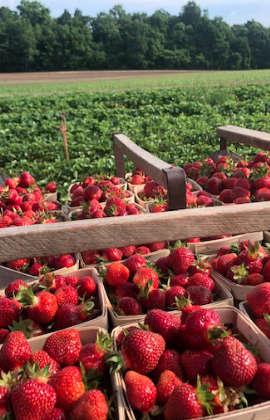 Whether baked or bottled, we offer an assortment of products from our bakery, winery, cidery, and distillery – all made on the farm.  Our fresh-pressed cider – made from our heritage apples – is the core ingredient in our line of hard ciders.  Our spirits will tease your tastebuds.  Our signature fruit pies and donuts are the best in the area!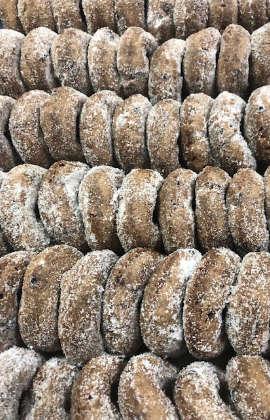 We avidly support locally grown and locally made.  Through partnerships with local farmers, producers, and artisans, we can offer you a wide assortment of high-quality products, gifts and produce.  We have established trusting, long-standing relationships, that working together, will get you the best produce and products you love.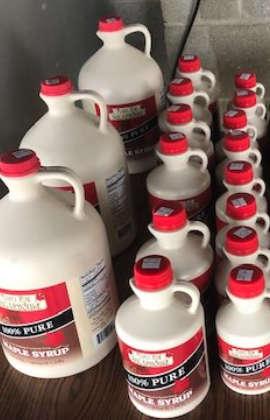 Come learn, come play, and come relax.  Our farm is the perfect place to meet and visit with friends and family, whether to pick-your-own, shop, play, have a cool beverage, savor a donut, or take photos.  Enjoy small farm pleasures and peacefulness amongst rolling hills overlooking a lake as you literally "smell the flowers or herbs."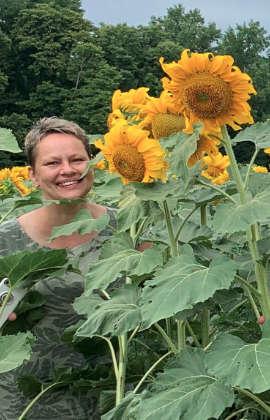 This Saturday is the Autumnal Equinox, marking that Fall has [...]
Thursday, September 7, 2023 Labor Day weekend, the unofficial end [...]
Stop By and See Us!
Experience what has become a tradition for locals since 1961.