We offer several wines, bottled for us by Fenn Valley Vineyards, Fennville, MI.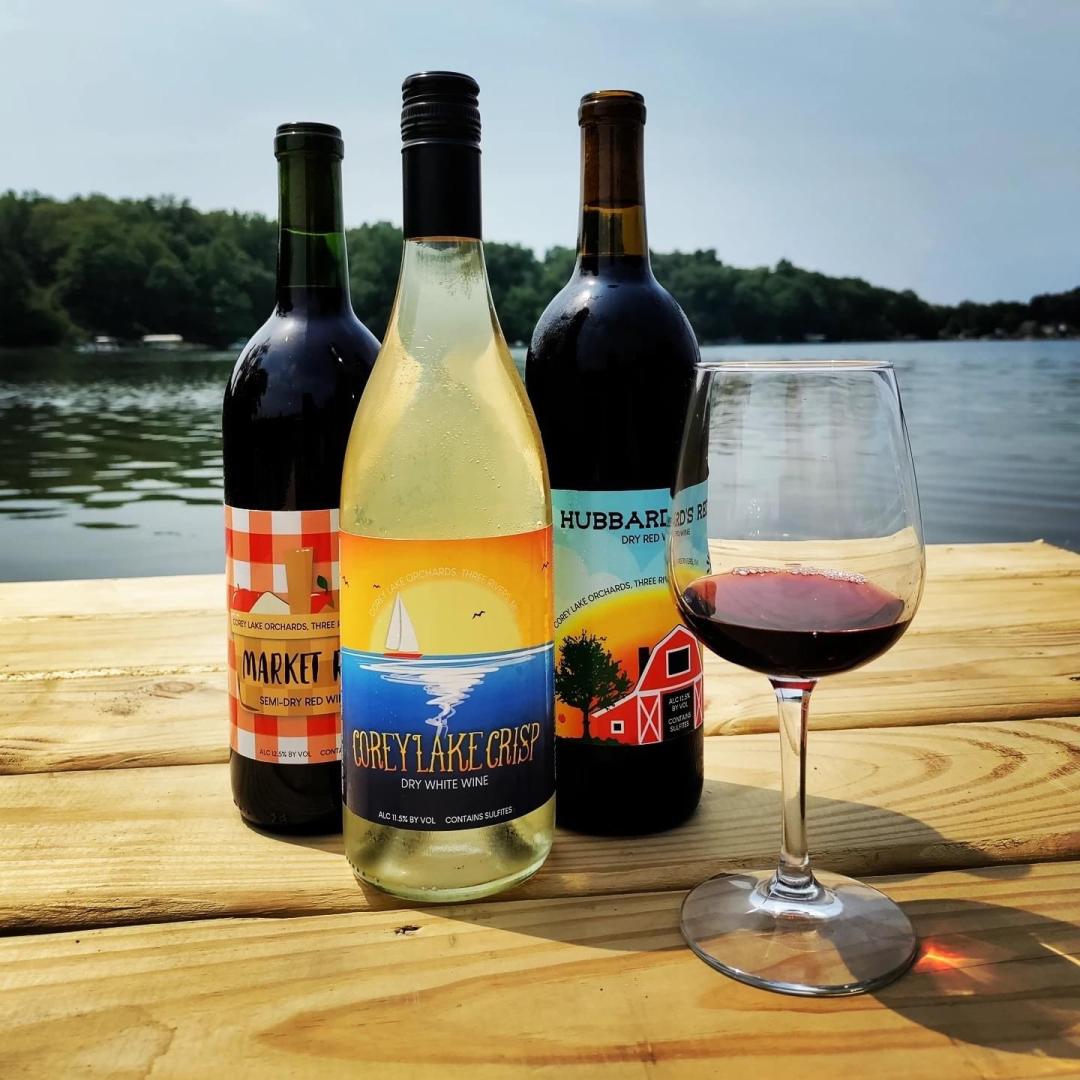 Bramblin' Raspberry Rose
Full on fruit wine that will tickle your taste buds just like its ever-spreading brambles trickle over one's yard.
Corey Lake Crisp
A dry white blend with a finish not unlike biting into a perfectly crisp apple
Double Cherry
A sweet red, fruity taste with an abundance of cherries.  A fan favorite.
Full House White
A semi-dry white, full-bodied wine that bursts with ripe apple and pear flavor; serve chilled alone, with sweet to spicy entrees, or with a fruit dessert.
Hubbard's Red
A dry red blend, dry like our wit and fruity like our farm
Market Red
A semi-dry red, best served chilled while chilling with your friends and family
Peach and Honey
A sweet white, perfect blend of sweet peaches with a taste of honey.  One of our best sellers.
Unwinding Rose'
White Zinfandel Rose' style that is semi-dry and fruity with berry character that brightens any occasion; chill a bottle, open and let the unwinding begin.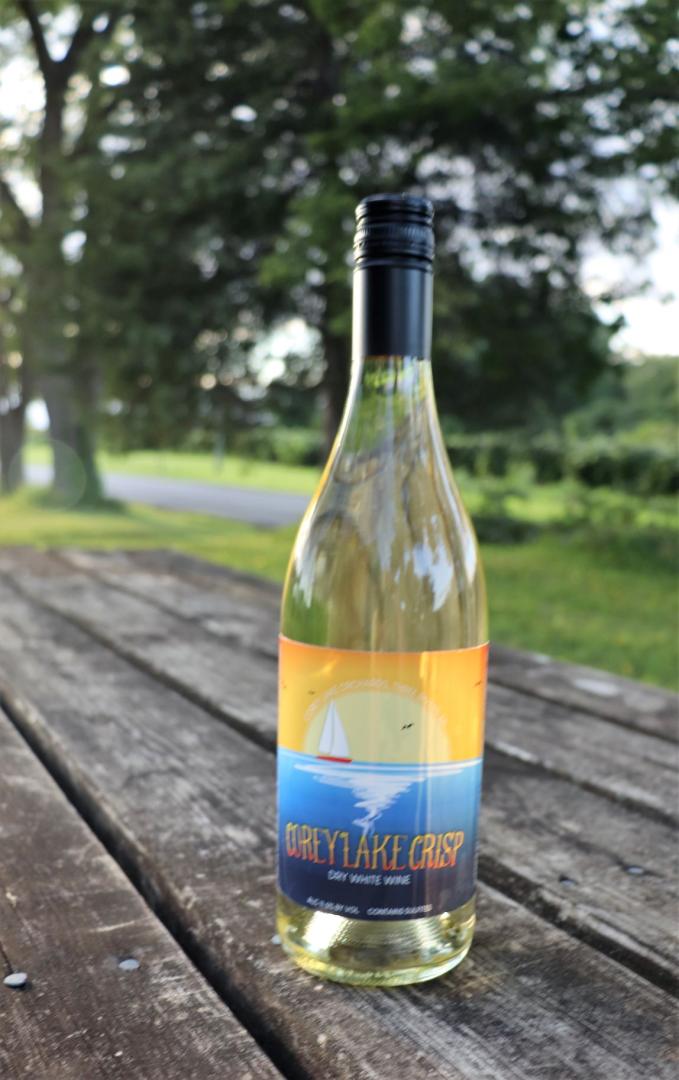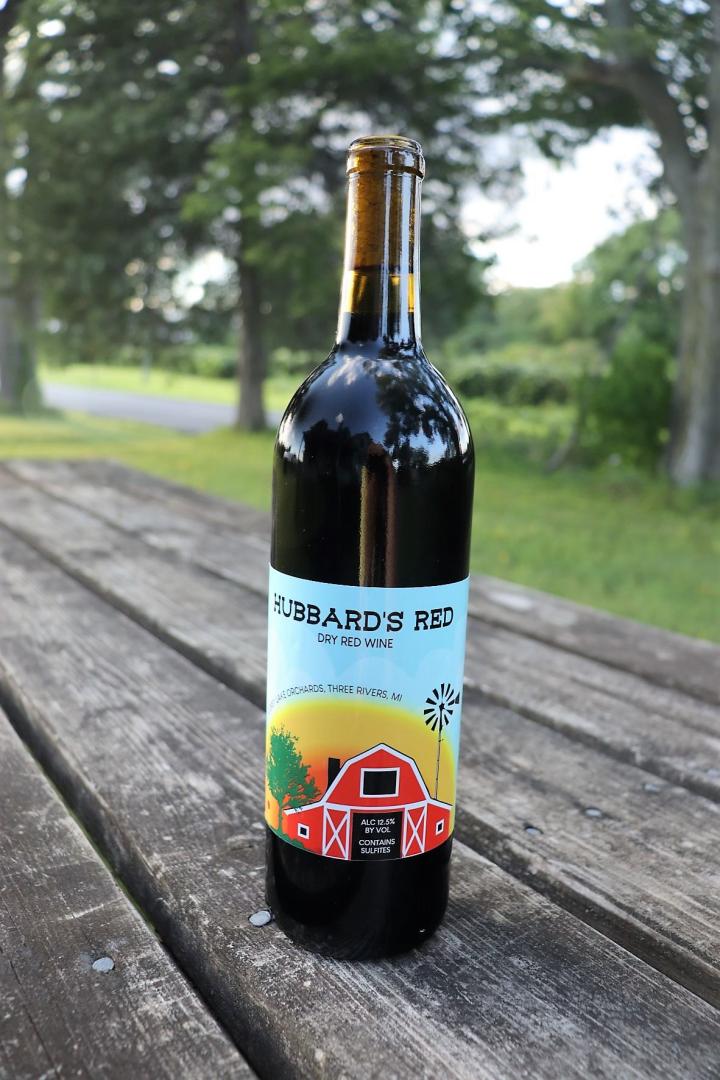 QUESTIONS AND ANSWERS ABOUT OUR WINES
Does Corey Lake Orchards' produce the wines sold in your market?
No, the wines sold in our market contain Michigan produce, and are produced in Michigan by Fenn Valley Winery in Fennville, located in the heart of southwest Michigan's fruit belt.
Why not produce your own wine?
Fenn Valley is an established winery that makes wine from the same types of Michigan produce that we grow.  In addition, Fenn Valley grows a diverse variety of wine grapes that we do not grow.  By partnering with them, we are lifting up the amazing selection of fruits grown in Michigan.  Fenn Valley Winery has an economy of scale that allows us to sell wine at an attractive price.  Each wine is uniquely named and labeled to showcase "all things Michigan".  By carrying Fenn Valley products, our customers have a selection of Michigan wines not readily found in many retail establishments.
Can wines be purchased by the case for discounted pricing?
Yes, Corey Lake Orchards is happy to offer a quantity discount for your life celebrations, keeping you supplied during our off-season, or just keeping your favorites close at hand.
Can the wines be sampled?
Yes, Corey Lake Orchards offers periodic sampling on weekends and at our festivals.  Check with the market staff for updates to sampling and happy hour events.
If you are interested in learning more about Fenn Valley Winery or are considering a visit, please check out www.fennvalley.com.