We wish all the mothers and those who serve in mothering roles a most Happy Mother's Day weekend!  We applaud you for a lifetime of endless support, compassion, and nurturing.
And to recognize Mom for the special person she is, Corey Lake Orchards is your one-stop shop for gifts.  See our list of gift ideas below in this post – this is the best assortment we have ever had!
Lynn Johnson won a "take and bake" pie for being the 60th customer of our 60th year!  Lynn is a member of the Three Rivers Artists Guild and some of her work is for sale in our market.  On opening day, she stopped by to pick up a pie for her wedding anniversary.  We were thrilled to tell her that she was the 60th customer and that the pie was on us!

Happenings on the Farm
These past two weeks have brought us some of the most extreme weather swings we have seen in years.  Within a week we have seen snow and temperatures in the mid-80s, high winds, and rain.  Trying to protect our crops and flats of plants from the elements has been challenging.
Monitoring the temperature as to not freeze tender plants.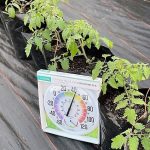 Running irrigation to keep strawberries covered with a protective layer of ice.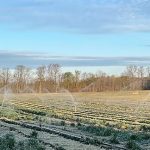 Moving plants into every space imaginable in our barns, wrapping them for warmth, and running heaters.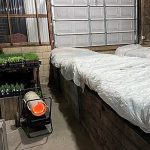 Picking asparagus by flashlight late into the night before it freezes from the falling temperature and we lose all spears above the ground.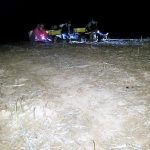 Plants, Plants, and More Plants
We have lots of plants for your gardens, patios, and special beds grown by Schramm's Nursery in Portage as well as those we grew in our own greenhouse.  The plants are high-quality, the same varieties that we grow in our own field and look great.  Our staff has been busy moving plants back and forth from protected spaces during our high winds and low temperatures, and then back outside for sun and watering.  It appears as if we have another week of temperatures in the low 30's at night.  So, we are not putting many plants out for sale on our open-air market, however, they are tucked away in one of our buildings and we are happy to get them for you.
You can buy a 4-pack (all same type) or mix and match 4-packs to make a flat of 48 plants.  Herbs, specialty vegetables, and succulents are sold in individual pots.
Please keep in mind that many of these plants are "tender".  Due to the continued cold weather, be sure to protect and not plant any of the "heat loving" plants outside yet.
Cole Crops – cabbage, kale, Brussel sprouts, various lettuce varieties, broccoli, swiss chard, cauliflower, and spinach
Heat Loving Vegetables – peppers, cucumbers, melons, squash, and eggplant
Tomato plants – large selection of tomatoes, mini tomatoes like grape and cherry; large potted tomatoes for patios and porches
Strawberry plants –early, mid-season, and late varieties – not here yet, but coming, see below
Flowers – bedding plants like marigolds, zinnias, petunias, cosmos, impatiens, pansies, ornamental cabbage, begonias, snap dragons, too many to list! We have both annuals and perennials.
Herbs – cooking essentials: sage, mint, lemon grass, basil, cilantro, dill, chives, rosemary, thyme, tarragon, lavender
Lettuce Bowls – already made, just let grow, cut, and new leaves grow back
Hanging flower baskets, see below
Need help with selecting plants?  Especially long-range planning and bed ideas on perennials?  Our staffer, Sue, loves flower gardening and is a member of the Three Rivers Club of Little Gardens.  She will be available to assist you on Saturday (9am-2pm) and Sunday (10am-2pm).  Many of you talked with her last weekend.  We also have plant guides with pictures and descriptions and a knowledgeable staff to help you with your selection.
Hanging Flower Baskets.  This weekend is a great time to get your hanging flower basket(s) while the selection is good.  We have over 20 variations of flower baskets to choose from.  See our colorful display near the market.
Herb Special.  Buy 3 or more herbs and get a pair of herb pinchers for free.
Strawberry Plants.  We expect our shipment of strawberry plants for our own field to arrive around May 19th.  These are nice, high-end nursery stock, and are the same varieties as those we grow.  The best time to plant strawberries is closer to the end of May and early June.  These plants will produce berries for 5-7 years if properly taken care of.  We will provide planting directions with your purchase.  See list of varieties and guide on our website.:strawberry-plants-2021-website.pdf (coreylakeorchards.com)
We will have 7 varieties available and are taking preorders.  We have a limited number of plants on 4 varieties so place your order now (269-244-5690) to make sure that you get what you want.  We will call you when they are ready to be picked up.
On the Market
Asparagus.  With the few warm days, we have been able to keep up with asparagus sales.  However, with the cold days coming, you may want to call before you come just in case we sell out early.  We are taking orders for larger quantities (10 lbs. or more) which allows us to get it ready for you before you come.  Call us at 269-244-5690 to place an order.
Rhubarb.  Rhubarb is also finally coming in and we have plenty right now.  We are also taking orders for larger quantities (10 lbs. or more).
Bankson Lake Farms Produce.  Dan will be bringing us fresh lettuce mix, lettuce heads, mushrooms, green onions, carrots, radishes, swiss chard, and celery again this weekend.
Floral Bouquets.  Faye is bringing bouquets of fresh cut flower bouquets in two sizes – with some special Mother's Day vases as well.  Perfect for Mother's Day or just to celebrate Spring!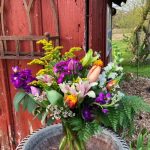 Grocery Items.  Assortment of local cheese, yogurt, eggs, jam, jelly, salsa, maple syrup, honey, and more.
Not on the market yet, Greenhouse tomatoes.  Many of you are asking about these.  We have lots of green tomatoes and are just waiting for them to turn red.  We hope to have them in about 10 days to 2 weeks.  Patience please as we all wait for our first BLT of the season!
Bakery
Just a reminder.  Our physical bakery space is still closed to the public and our baked goods are limited to our signature fruit pies and donuts for now.  We appreciate how much everyone has loved our baked goods and know this is disappointing to many of you.
Donuts.  We are making donuts on Saturdays and Sundays only at this time.  The current flavors are Buttermilk, Cherry, and Blueberry.  Stop by this weekend and get fresh donuts while they are still hot!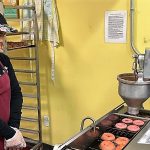 Fruit Pies.  This year our pies are frozen "take and bake" only; we no longer offer "ready to eat" pies.  Having them frozen allows us to offer a full variety of pies every day the market is open, not just on weekends.  If you are driving far, bring a cooler or insulated freezer bag.  The pies are simple to bake, ready to bake when you need them, and give your house a mouthwatering aroma!  So far customers are liking this better.  The pies are hot right out of your oven, plus extra pies can be tucked in the freezer for that time when you need a dessert!  Baking directions are included on each pie.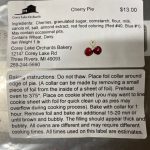 Today we are making cherry pies.
Muffins.  This weekend only we are baking muffins.  We will have several flavors available; get them before they are gone!
Slushies.  The slushies are back!  Enjoy a Strawberry, Mango, Strawberry-Mango mix, or Cider.
Spirits, Wine, and Hard Ciders
We have a nice selection of alcohol produced on the farm.
Fruit brandy in 375ml and 750ml sizes
2 sweet wines – Double Cherry and Peach and Honey. Look for several drier wines coming soon!
Hard cider in 12-ounce bottles. You can purchase them individually or mix and match them in a discounted 4- or 6-pack.
Rhubarb Hard Cider.  We just finished making our rhubarb hard cider!  It will be available in 16.9 ounce bottles starting Saturday, May 8.  This is a tart cider that many of you enjoy!  It is a seasonal offering so be sure to get yours before it disappears.
Yards, Barns and Brews.  St. Joseph County United Way is participating in the 2021 Yards, Barns and Brews event which is scheduled for 2-8 p.m. on May 7 and 8 a.m.-3 p.m. on May 8 at the St. Joseph County fairgrounds.  The proceeds will benefit the St. Joseph County United Way, going into its general fund, which benefits 40 local agencies that collectively offer hundreds of programs.  Enjoy one of our hard ciders while supporting this worthwhile cause!
https://www.sturgisjournal.com/story/entertainment/events/2021/05/02/when-yards-barns-and-brews-introduced-2019-embraced/4918146001/
Mother's Day Gift Guide
We have you covered for the perfect Mother's Day gift!
We have gift baskets, bags, and containers to grab and go as well as to inspire you to create your own unique basket with our selection of gifts.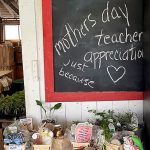 For garden loving moms, we have gloves, soap, hand balm, and a variety of bedding plants, herbs and hanging baskets.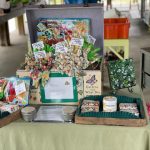 For moms who love to read, we have books by local author, Tom Springer, and bookmarks by local artist, Eileen Mazurski.  Tuck in a delightfully scented soy candle by Tiptoe Candle Company in Sturgis and tiptoe out of the room so mom can have a moment to herself.  😊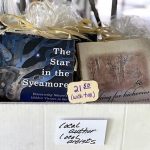 Make mom "breakfast in bed" using Maple Row Sugarhouse's pancake mix and maple syrup.  Add Jake's bacon and some scrambled eggs to complete the feast.  Don't forget to clean up after your cooking frenzy with dish cloths and scrubbies from Patti's Pretti's.
Enjoy a slice of pie.  Bake mom one of our take and bake pies and give her a Life is Good tee shirt featuring a slice of pie.
Mom always was getting you out of jams.  Give her a basket of jams and jellies and reminisce about your exploits.
Moms' refrigerators often feature their budding artists' work.  Consider some magnets from local artist Lynn Johnson or from a Virginia yak farmer's wife.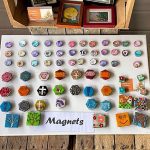 For moms who enjoy art, we have everything from miniature paintings by Lynn Johnson to larger watercolors by Karen Hay, slates by Eileen Mazurski, and Brian Brook's yard sculptures – all from the local artists guild.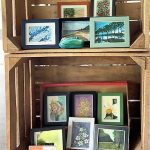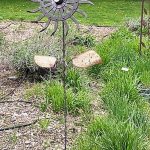 Speaking of sculptures, we have Carruth and Mollie's work that come gift boxed.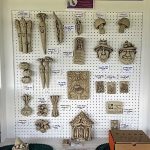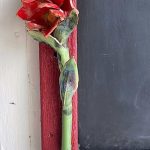 For moms who love to shop 'til they drop, we have a variety of reusable plastic totes and some delightful painted fabric bags from Anna Barnhart of the artists guild.
From Robin Jewell Roberts of the artists guild, we have numerous Mother's Day plaques.
Give mom the gift of a bottle of wine topped with one of Caryn's Crocheted Collegiate Caps (UM, MSU, Notre Dame and even OSU are options).
Finally, Faye of Faith in Flowers will have flowers in vases, pick up bouquets, and small bunches of flowers perfect for kids to choose for mom or as an add on to any gift basket.
COVID Guidelines
We are following operational guidance from the CDC as well as State and local health rules.  We are an open-air market and masks are optional though we encourage you to wear them.  Our staff will be wearing masks when working with you.  We also follow food safety rules that regulate how produce is harvested and packaged.
We look forward to seeing you soon.  Thank you for shopping local.
From everyone at Corey Lake Orchards