What a weekend we have coming up!  Sunday is Father's Day followed by Juneteenth on Monday and the Summer Solstice on Tuesday.  There is a lot to celebrate!
Our newest federal holiday (being observed on Monday) celebrates African American culture and the end of slavery.  The first day of summer on Tuesday brings 15 hours and 14 minutes of "working outside" light, not that we would want to as it is supposed to be near 100 degrees that day!
This weekend, we honor our fathers and the father figures in our lives.  Anyone can be a father, but it takes someone special to be a dad.  Our dad taught us by example how to deal with adversity and disappointment, and the challenge of farming in an environment outside your control.  We reflected on that after this week's storm of high winds, hail, and rain, which caused damage to our fruit and vegetable crops.  Over the years, we watched our parents' resilience as the risks of farming played out in front of us.  We learned that you weather the storms, move forward, and continue to do the best you can.  And so, we are.
As we further assess the impact of crop damage, we will keep you updated.  We so appreciate the understanding, encouragement, and support we received from so many of you.  So much of our surrounding community was damaged by the storm, our thoughts are with everyone still trying to dig out and cleanup, get power restored, and trying to return to normalcy.
Reminder, our hours this year are 9 am to 6 pm daily, including holidays, closed on Tuesdays and Wednesdays.  You can reach us at (269) 244-5690.
Strawberry Update
The hail, wind, and rain from this week's storm, followed by three days of intense heat, caused significant damage to our strawberries.  The hail left marks on the strawberries, both green and ripe, caused bruises and softened the berries.  Regrettably, we will not have any more picked strawberries for sale and have had to cancel our u-pick strawberries for the year.
We are sorry; we know many of you have been excited to come and pick strawberries or get them as one of your annual traditions.  Berry season is always one of our favorite times as well.  We love to see so many smiling faces, young and old, enjoying the berries!
What About Cherries?
Many of you are asking about cherries.  We have removed all our sour cherry trees and are in process of taking out our sweet cherries.  Yes, we have some cherry trees across from the market, but there will not be any cherries from them.  We will be trying to get cherries to sell on the market from another local farm and will keep you posted.
Celebrating Father's Day
Corey Lake Orchards is your one-stop shop for Father's Day!  We have everything you need to celebrate Dad with food and drink.
Make "Pancakes with Papa" with Maple Row Sugarhouse pancake mix and syrup with Jake's bacon on the side
Have Grillin' and Chillin' with Jake's brats, brioche buns, specialty mustards, and some of our very own hard cider or grilled Jake's chicken with Maple Row Sugarhouse BBQ sauce and a bottle of wine
Make "Macho Nachos" with Michigan-made tortilla chips topped with Jake's chorizo, specialty cheeses, our tomatoes, and served with one of our local salsas
For Dad's dessert, bake his favorite CLO fruit pie and top with Plainwell ice cream.  Better yet, bake two and let Dad have his own pie!
Enjoy some donuts with dad on our playground or at the onion barn!!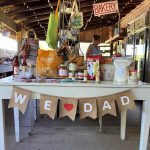 What is Available on the Market this Week    
Fresh produce from Bankson Lake Farms
Mushrooms
Lettuce blends
Arugula
Spinach
Kale
Radishes
Garlic scapes
Salad turnips
Local grocery items – honey, maple syrup products, jams and jellies, eggs, and Jake's meats
Alcohol products – Wine (5 total with red, white, dry to sweet), Hard Ciders (8 total made onsite from dry to sweet), and Brandy (made onsite from various fruits).  Don't forget our rhubarb hard cider as it is a seasonal product!  It is the tartness of rhubarb and sweetness of apples all on your tongue together.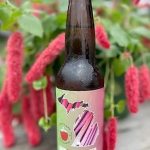 Greenhouse Produce
We are picking tomatoes and cucumbers from our greenhouse, but supply is limited at times due to their popularity and production from the greenhouse.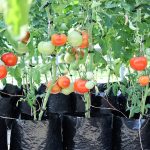 Baked Goods
Keep in mind that you can call ahead to order any of your favorites and we will have them ready for you to pick up.
Our beloved, homemade cinnamon rolls
Yeast donut rings, Long Johns, Raspberry Bismarks
Muffins: Pistachio, Cherry Almond, Chocolate Chip, Lemon Poppyseed, Double Dutch, Banana Nut, and Blueberry
Cookies: our famous homemade Lemon cookies, along with Monster and other favorites.
Artisan breads: various kinds
Bagels: various kinds
Our bakery crew will be making donuts on Saturdays and Sundays.  We are currently in our summer flavors of Buttermilk, Blueberry and Cherry, either plain or sugared!
Happenings on the Farm    
We watched and survived a frightening and devastating storm that hugely impacted our farm and community.
We assessed crop damage, cleaned up fallen trees and branches, mopped up all of the rain that flooded the market area and bakery, repaired building damage…..
We started work at 6 am to get ahead of the oppressive heat to pick berries at another local farm to honor the orders for flats we had taken.
We gathered and rallied our team members along with help from the experts at Michigan State University to help us decide on what actions we could take to protect the injured fruit and vegetables.
We reached out to other farms and greenhouses that could help us with more plants to replant – and they were there for us.  Today we picked up 4,000 transplants from Schram's greenhouse in Portage who gathered all they could for us with what they had left.
We sighed heavily, we shook our heads, then we got to work.
Our spirits were greatly buoyed by hugs, and kind and compassionate words through email, Facebook, market visits, and calls from our customers.
Save the Date for Yoga!
"Yoga at the Orchard" is returning to the farm on Saturdays starting next week, June 25th!  Plan your schedule this summer to take an hour to do something relaxing and benefiting to your health.  Well maybe not as much if you eat one of our hot donuts afterwards!  The classes are from 9 to 10 am and the cost is $10.  All ages and abilities are welcome.  Yoga instruction by Cynthia Hoss.  See website for more details.
Thank you for your support and buying local.  Everyone at Corey Lake Orchards thanks you!