What better way to celebrate Summer's arrival than by sipping on a wine from Corey Lake Orchards!  This week we are adding three new summer-inspired wines – 2 Roses' and a White – that we hope you will enjoy.  Stop by the market this Saturday and taste them!
Full House White
A semi-dry white full-bodied wine that bursts with ripe apple and pear flavor; serve chilled alone, with sweet to spicy entrees. or with a fruit dessert
Unwinding Rose'
A white zinfandel Rose' style that is semi-dry and fruity with berry character that brightens any occasion.  Chill a bottle, open. and let the unwinding begin.
Bramblin' Raspberry Rose'
A semi-sweet, full on fruit wine that will tickle your taste buds just like its ever-spreading brambles trickle over one's yard.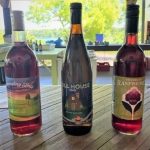 Reminder, our hours this year are 9 am to 6 pm daily, including holidays, closed on Tuesdays and Wednesdays.  You can reach us at (269) 244-5690.
Join us this Saturday for Yoga!
"Yoga at the Orchard" is returning to the farm starting this Saturday.  Plan your schedule this summer to take an hour to do something relaxing that improves your health.  We will get you in and out before it gets hot!  The class is from 9 to 10 am and the cost is $10.  All ages and yoga abilities are welcome.  Yoga instruction is by Cynthia Hoss. See website for more details.
What about Blueberries?    
We hope to open our small U-PIck Blueberry field around the first of July.  We also hope to have already picked blueberries available for the 4th of July weekend, weather permitting of course.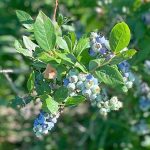 What is Available on the Market this Week    
Fresh produce from Bankson Lake Farms
Mushrooms
Lettuce blends
Arugula
Spinach
Fresh cilantro
Green onions
Kale
Radishes
Garlic scapes
Salad turnips
Greenhouse Produce
We are picking tomatoes and cucumbers from our greenhouse.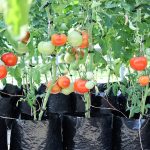 Local grocery items – honey, maple syrup products, jams and jellies, eggs, and Jake's meats
New on the market this week are: Blueberry Hibiscus Marmalade, Cherry Butter, Damson Plum jam, Black Sweet Cherry Salsa, and everyone's favorite Peach Salsa!  This is the week to pick up a loaf of artisan bread and try these scrumptious new products!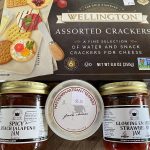 We also are introducing a goat cheese perfect for spreading on a cracker and snacking on its amazing creaminess.  Add a bit of Glowing Embers Strawberry Jam or Spicy Peach Jalapeno Jam for an enhanced flavor.  Either way you will find this new offering from Mattawan Creamery a tasty treat that is a notch above the rest, just like their yogurt.
Alcohol products – Wine (8 total with red, white, dry to sweet), Hard Ciders (8 total made onsite from dry to sweet), and Brandy (made onsite from various fruits).
Stop by the market this Saturday and sample our three new wines!
Try a Corey Lake Orchards enhanced 4-pack of cider.  Just grab a 6-pack carrier and pick out four of your favorite hard ciders.  Then add a pack of Jake's meat sticks and a package of cheese to the remaining spaces.  You now have an instant dockside snack for you and a friend or two all in a convenient carrier!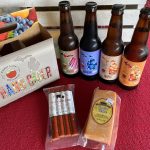 Baked Goods
Keep in mind that you can call ahead to order any of your favorites and we will have them ready for you to pick up.
Our beloved, homemade cinnamon rolls
Yeast donut rings, Long Johns, Raspberry Bismarks
Muffins: Pistachio, Cherry Almond, Chocolate Chip, Lemon Poppyseed, Double Dutch, Banana Nut, and Blueberry
Cookies: our famous homemade Lemon cookies, along with Monster and other favorites.
Artisan breads: various kinds
Bagels: various kinds
Our bakery crew will be making donuts on Saturdays and Sundays.  We are currently in our summer flavors of Buttermilk, Blueberry and Cherry, either plain or sugared!
Enjoy our Seating in the "Onion Barn"
If there is not a private event going on in our onion barn, you are most welcome to buy goodies from the market and sit there and enjoy them.  The space is also available for rent, just leave us a message via the website and someone will promptly contact you.  We can even provide wine, hard cider, and baked goods.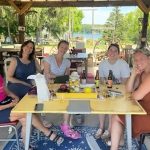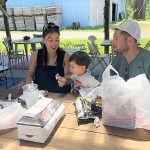 Produce Update
After the first spring in many years with no frosts or freezes, we had a great crop of everything.  On June 13 we had extreme weather – wind, rain, hail, and high temperatures – that damaged many of our crops.  We are still assessing the damage and do not know the total impact at this time.  We will keep you posted as we get closer to harvest periods.
Strawberries – Serious damage, unable to complete harvest.  We know some of you missed the season entirely.  Sadly, we are sorry, and we were looking forward to it also.
Cherries – We no longer grow cherries, will try to get some from other farms
Blueberries – Decent crop, expect u-pick in July. Will continue to get already picked blueberries from Brookside Farms, they have a good crop.
Summer Vegetables and Tomatoes– Had to replant most, some will mature later than usual.  We are hoping to get a variety of early vegetables from some of our partner farms in Indiana.
Onions – Damaged but coming back!
Peaches – We no longer grow peaches, will try to get some from other farms
Plums – Will not have any due to damage
Pears – Received some damage, will have less
Apples – Received serious damage, need time to see impact to early, mid, and late varieties
Grapes – Received some damage, need time to see how they continue to grow
Sunflowers – Did not plant this year
Pumpkins – Planting now and hoping for a decent crop
Happenings on the Farm    
Watered, watered, watered.  Moving from one field to the next with no rain of late and none forecasted, Sigh. Below we are watering our newly planted pumpkins.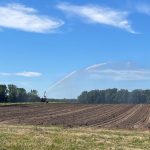 We spent time continuing to train the mini tomato plants to grow up the trellis, some are ripening!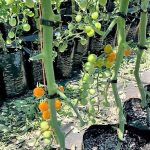 Fortunately, the mini-tomato plants survived the storm, except for losing their protective plastic roof.   So much hail collected on the roof that the weight tore it down.
However, the wind blew down the cucumber plants so we will not have as many greenhouse cucumbers this year.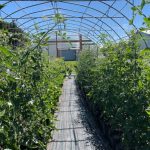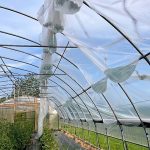 Take 2!  We replanted around 3,500 plants to replace the ones damaged by the storm.  While none of us like these 90+ degree days, it is making them grow faster which is needed to catch up.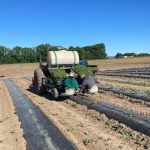 Thank you for your continued support and for buying local.  Everyone at Corey Lake Orchards appreciates you!