Market Update
We have several updates and reminders to share with you.
New Sunday Hours: Open from 9 am to 4 pm (versus 6 pm).
The market is open Thursday through Sunday, and closed Monday, Tuesday, and Wednesday.
Did you know you are welcome to park close to the market on the edge of the driveway, if you find walking up our steep hill challenging, if shopping during one of our slower sales periods, or for sure when it is pouring down rain!
We are not selling any bedding plants this year.  We encourage you to contact Schram's Greenhouse (a long-time supplier of ours) in Portage (269-327-5347) for your plant needs.
These and other changes to our operations for 2023 are listed on our website. Please take a moment to review them.
Asparagus
With the warmer weather, we are nearing the peak of the asparagus season!  With asparagus being so good for you and in season, now is the time to have it for dinner several times this week.  There are many ways to prepare it!
Asparagus recipes on our website
Lots of fresh asparagus recipes from Michigan Asparagus.
Bulk Orders.  If you are interested in bulk quantities for freezing, please let us know or call us to place an order.  It is readily available, so you only need to order in advance (which helps us to get it ready) if you are looking for 20 lbs. or more.
How to Store: Refrigerate asparagus for up to 5 to 7 days by wrapping ends of stalks in wet paper towel and placing in a plastic bag.
Packaging.  Some of you have asked why our asparagus is always packaged in bags, versus being bundled /tied and visible like you see it in grocery stores or other markets.  We do this to keep the asparagus fresher, and for food safety so that multiple people are not touching something before you purchase it.  We do leave the bags loosely tied for you to peek inside!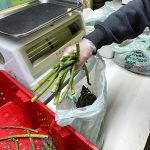 Watch the homepage of our website for updates or call us.  (269-244-5690)
Asparagus Fun Facts. Did you know that:
Michigan is the largest grower of asparagus in the United States?
There are about 100 farm families in Michigan that produce 20 million pounds annually on about 9,500 acres of land.
Oceana County is known as the "asparagus capital of the world," is also home to the National Asparagus Festival?
Asparagus can grow a half inch per hour under ideal conditions and produce 25+ spears over its 6 to 8-week season.
It takes four years for an asparagus field to fully mature and it lasts about 15 years.
Asparagus is harvested by hand and a mature field is picked 25-35 times per season.
The asparagus plant is a member of the lily family, which also includes onions, leeks, and garlic.
Strawberry Update
Strawberries are the next crop to come in and we can tell everyone is anxious for the season to start by the number of calls we are getting!!  But patience please, this crop comes mid-June, depending on the weather.
We plan to have them for sale on the market in quantities from quarts to flats and also offer u-pick, if Mother Nature cooperates!  Prices are TBD.  We will begin taking orders for flats in early June.
Please watch these newsletters, check the homepage of our website, call, or talk with one of our staff for updates.
Our Saturday Alcohol Samplings are Back!
Interested in buying our wines and hard ciders, but hesitate because you don't know what they taste like?  Join us each Saturday from 10 am to 2 pm at the market for hard cider and wine sampling.  Each week we will showcase several wines and hard ciders.
Come talk with our knowledgeable staff.  We can help you find a flavor that is perfect for you and answer your questions about our alcohol processing.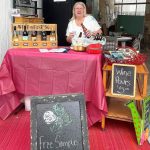 We also offer wine pours and bottled hard ciders for purchase, and have seating to sit and enjoy them!  By the way, you can always purchase a bottle of hard cider to consume on-site during our business hours.
Below, several are enjoying the games inside the tasting area.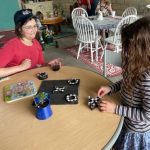 We also have non-alcoholic drinks (sodas and cherry juice) and slushies.  And there are many easy to grab food items on the market to enjoy with a beverage: donuts (weekends), cookies, fry pies, cheese, meat sticks, crackers, pretzels, mustard, chips and so on……We have disposable table service available for your convenience.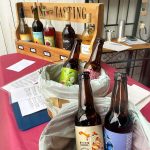 Painting with Ciders and Sips!
Start the long Memorial Day weekend unwinding with a fun, canvas painting class at the Orchard!  Local artist Anna Barnhart guides you in an impressionist acrylic painting of a colorful field of red, pink, and white poppies – a perfect subject for commemorating this holiday.  Hard ciders, wine, and other non-alcoholic drinks will be available as well as some snack items while you work away!  All supplies are included for this adult painting workshop (maybe bring a shirt you can paint in) and you'll take home some bright wall art.  Explore your creativity and have some fun!
Friday, May 26, from 4 to 6 pm in our 'Onion Barn'
Cost: $40 per person
–Preregistration is strongly recommended; class size is limited.  Sign up online.
–Leave with an 11×14 canvas painting of colorful poppies (or optional flower).  See representative example below.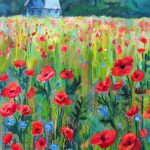 Anna Barnhart is an accomplished artist who taught acrylic painting, watercolor, and drawing for over four years at Michael's and continues to hold independent classes in many media.  She enjoys getting her hands messy with paint and texture.  Anna's artwork has been at our market now for several years, and can be seen in local art fairs, her website, YouTube channel, and at the occasional farmer's market.
Gift Guide for that Favorite Teacher
School is nearly over for the year and now is the time to be thinking of special gifts for those amazing individuals who educate our children.  We have lots to choose from in the market.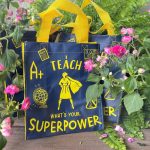 What you will find on the Market
Produce:
Asparagus
Rhubarb
Fresh greens and spring vegetables from Bankson Lake Farms: lettuce mixes, spinach, Swiss chard, kale, arugula, mushrooms, radishes, green onions, Bok choy.  Perfect for a fresh salad; we also have a variety of salad dressings.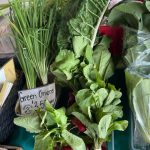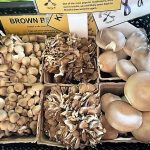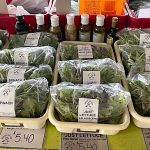 Baked goods: From our bakery, enjoy:
Pizza and breakfast stromboli's (frozen) – in various flavors
Cookies – Ginger, Salted Caramel, Reese's Peanut Butter Cup, and Triple Chocolate Chunk
Muffins – Blueberry, Double Dutch, Lemon Poppyseed, and Pistachio
Donuts – Buttermilk, Blueberry, and Cherry – only available Saturdays and Sundays
Fruit pies (frozen) – Apple, Dutch Apple, Blueberry, Cherry, Peach, Pumpkin, and Strawberry Rhubarb.  We also have Rhubarb pies, available for a limited time.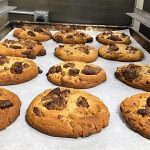 Please contact us if you want to preorder any of our baked goods.
Grocery: Maple syrup products, honey, jams and jellies, salsas, yogurt, and Jake's meats.  New products: mustard, cheeses, granola, granola bites, crackers, and pretzels.
Our Yoder's fry pies are back in your favorite flavors: Apple, Black Raspberry, Blueberry, Cherry, Peach, Red Raspberry, and Strawberry Rhubarb.
Alcohol: Various wines, hard ciders, and fruit brandies.  We have Rhubarb cider (tart, dry), available seasonally for a limited time.
Flowers: Hanging baskets in a variety of colors and flowers, specialty pots, and potted plants.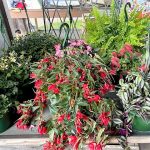 Mini Tomato Plants: While we are not doing bedding plants this year, we have a limited supply of large "mini" tomato plants (cherry and grape) for sale.  We planted them for our own production and planted a few extras.  Many of you have come to rely on us to get these for your patios.  Limited supply available
Lettuce Bowls: They are back and are a convenient way to have a salad.  Just pick the larger leaves, more leaves will grow back.  Keep the lettuce bowl watered, and out of direct, hot sun.  Limited supply available.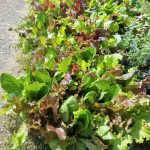 Happenings on the Farm
Finally this week we were able to work in the ground to lay our plastic mulch so we could finish planting our vegetables.  In the picture below, we are working on getting our 25,000 onions planted!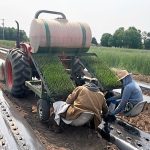 Yesterday we planted tomatoes, summer squash, and peppers.  Though the plants were ready to be planted and needed more root space to grow, we don't think any of them enjoyed these last few nights of temperatures in the 40s.  Let's keep our fingers crossed that they make it through.  This morning's temperature at 8 am!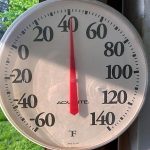 Below are cabbage and tomatoes just planted in the field.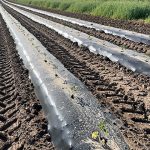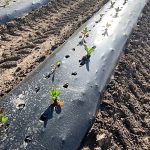 The greenhouse tomatoes and cucumbers are thriving and require us to continue to trellis them as they grow.  We manually clip the tomatoes to the trellis, but the cucumbers send out their own little vines that curl around the trellis string we provide.  Such a smart plant!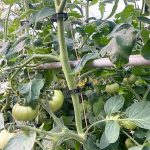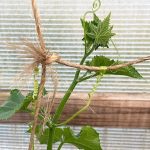 Both of these are 10-14 days away from being on the market.
Our blueberries are now in bloom!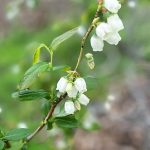 As well as the strawberries.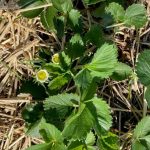 Thank you for your continued support and for buying local.  Everyone at Corey Lake Orchards wishes you a Happy Spring!