Dayton and Allene Hubbard, Owners and Founders
Armed with a Bachelor's degree in Horticulture from Virginia Tech, and a Master's from Rutgers, Dayton and his bride Allene moved to southwest Michigan in the 1950s, searching for that perfect piece of farmland.
In 1962 they found it, and went on to raise a myriad of fruits and vegetables, and four daughters. Dayton attributes his success to "a lot of luck, repeat customers, and help from above." Allene passed away on Labor Day in 2005. Dayton celebrated his 80th birthday in 2010 with family and friends, and passed away in March 2014. He was working in his greenhouse, planting tomatoes, right to the very end. Allene and Dayton's love and legacy continue through their children and grandchildren.
Two of their four daughters, Beth and Brenda, are the 2nd generation owners of the business.
Beth Hubbard, Owner and Manager
Beth returned to the farm in 2008 after a 26-year career in corporate America to help continue her parents' legacy and grow the farm. Her goal is to make sure that every customer has a great farm experience and goes away knowing a little bit more about where their food comes from and how to eat healthy, all while having some fun. She serves on several boards, including the River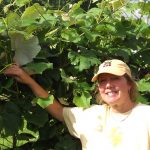 Country Tourism Council, the Michigan Horticultural Society, and the Michigan Agritourism Association, of which she is currently the president. When she has a free minute, you'll find her  reading, antiquing or playing with her granddaughter.   She is married to Joe Kitzinger and has two sons, Chad and Jay along with daughter in law Michaela, and granddaughter Emma Grace.
Brenda Hubbard, Owner and Manager
Brenda Hubbard returned to the family business part time in 2016 and primarily manages the business operations and farm market.  Her corporate career was in education and training for public schools, US military, local government, and professional associations.  Her goal is to provide our customers with relevant and pertinent knowledge on agricultural practices and food production.  She is a "snowbird" and returns to Florida when winter hits!
Michaela K., Bakery Manager
Michaela has been working for Corey Lake Orchards since 2010 as part of the 3rd generation of family.   She – with help from her mother and an amazing bakery crew – makes all the delicious pies, cakes, cookies, donuts, and breads now available at Corey Lake Orchards. She is married t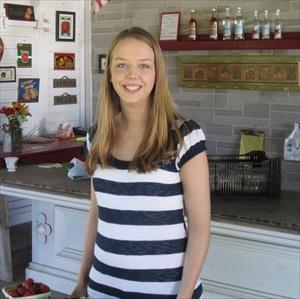 o Jay, who is Dayton and Allene's grandson and Beth's son, and they are the proud parents of Emma-Grace, born in December, 2014. She is looking to pursue a long happy life in baking. And for all of us who love her baking, we are grateful!
Bruce R., Brandy Maker
Bruce has been part of the Corey Lake Orchards community since 1980.  Raised on a dairy farm in Lenawee County, he moved to Southwest Michigan when he married. His wife, Leilani, was teaching at Norton Elementary School when they moved into their current home in our neighborhood.
Bruce has recently retired after teaching for 37 years at Paw Paw Middle School.  The quiet, somewhat solitary, occupation of a distiller is a distinct but welcome change for him. He also enjoys the fact that just a short stroll will now bring him to his workplace!
The principle that locally grown fruits and vegetables form the basis of everything sold at Corey Lake Orchards, is wholeheartedly endorsed by Bruce and his wife.  He further believes that a strong agricultural presence in an increasingly developed township is vital to the quality of life of residents and visitors. He is pleased to be part of these endeavors.
Bruce is proud to bottle the results of the previous distillers and intends to maintain the quality of current offerings. He intends to expand the products available, so stop by the Brandy House periodically to taste what's new and hear about what's coming.  To find out more about our brandy and when you can visit the Brandy House, go to:  ttp://www.coreylakeorchards.com/our-brandy/